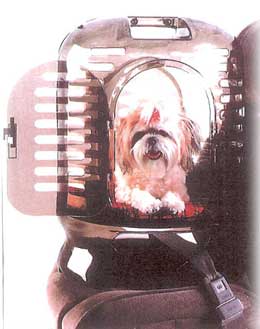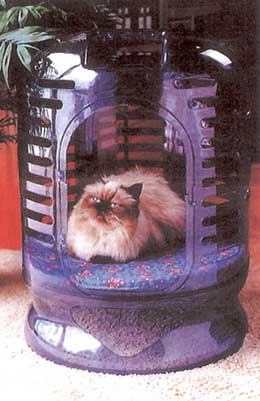 The "Pet Coupe", the safer pet transporter. This unique 2 in 1 product buckles easily into seat for travel or remove the doors for use as a designer Pet Bed.
Vetenarian approved for pets 25 lbs. and under.
See through design allows owners to view pet and pet to view the world from raised platform.
Winner of Cat Fancy
"Editor's Choice Award
Loose Pets In Moving Vehicles Causes Accidents!


Only $89.00
Includes Shipping